Sell your Car Quickly & Easily. You don't have to buy a car from us. We use secondary tool to offer you the most current market value for your car! Get instant Cash offer now.
Here is how it works:
1 Start by Telling Us About Your Vehicle
Quick and Easy - Complete the Kelley Blue Book Instant Cash Offer form to tell us about your vehicle and its features. You can include the VIN# of your car, but that's not required.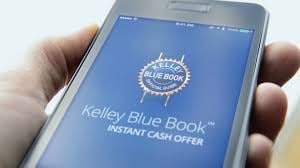 3 Zoom In, Cash Out
Your offer is good for 72 hours (not counting Sundays). A team member will inspect your car and verify its condition, which may include a test-drive. Present your offer to verify your car's features and condition. Please note your offer may be adjusted after our inspection, if it is different from the online assessment of your vehicle's condition.
4 Take a Ride on Us
Receive a complimentary ride to anywhere on Oahu.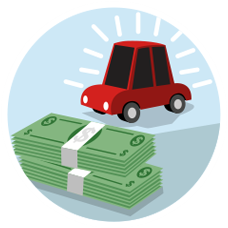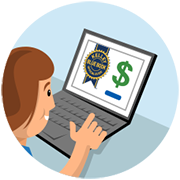 2 Receive a Cash Offer Within Minutes
You will receive an email from KBB instant Cash Offer for your car within minutes. Once you receive your quote, selling your car is very easy. Just go to our home page and schedule an appointment for a date and time that works for you.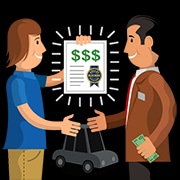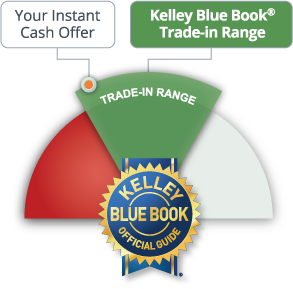 A fixed offer that can be used to sell your car and receive cash payment for it. It's based on many specific details to the condition and features of your vehicle. It's valid for 3 days (not counting Sundays). It's unique for your car.
Have you ever paid more that the KBB instant Cash Offer?
We do have a secondary special appraisal tool that will determine your vehicle's specific market value which is very possible to be higher than Kelley Blue Book offer. By buying directly from you, we cut out all the middlemen; the wholesale dealer, the auction where your car is sold, transport companies and lastly the used car dealer, so you can get more cash for your vehicle and we sell more cars. It's a Win-Win situation and everybody is happy.